Warming breast milk, everything you need to know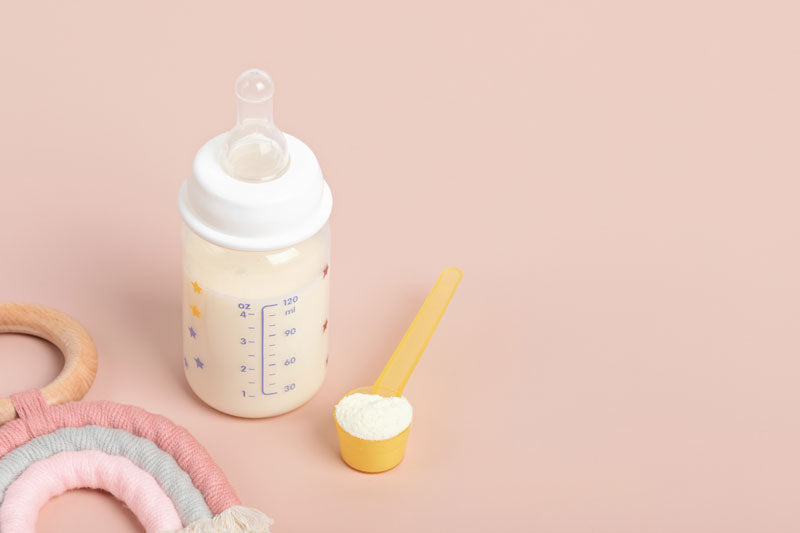 As parents, we want the best for our children, which often raises many questions. However, if there is one very important aspect, it is food. It is often an issue that worries parents even before the child is born.
Bottle or breastfeeding, powdered milk or breast milk, so many questions that can be disturbing.
If you have chosen to feed your baby with breast milk, this may once again lead to some questions.
In this article, we are going to look at warming breast milk.
What's the best way to warm up breast milk?
Breast milk is different from powdered milk. The milk you give out is natural and therefore without preservatives or additives, which favor long conservation. There are precautions to be taken, particularly in regard to hygiene and reheating.
Breast milk should be stored in a sterilized container and not exposed to the ambient air for a long time. This is why most breast pumps allow you to fill bottles directly.
When heating breast milk, you also have to pay attention to the temperature. If the temperature is too low, your baby may refuse the milk. If it is too high, it destroys nutrients in addition to the risk of burns.
The best way to warm breast milk is to use a bottle warmer. The bottle warmer makes it possible to choose the perfect temperature for breast milk. It's neither too hot nor too cold.
What to Look for in a Bottle Warmer to Warm Breast Milk
You might think that all bottle warmers are created in the same way, whether they are suitable for formula or breastmilk, but you need to be very careful about preserving the nutrients in breastmilk.
You also want a bottle warmer that gets the milk as close to body temperature as possible so you can be sure your baby will drink it. What is actually warm - not hot!
Other things to consider while choosing your bottle warmer
Security– Your baby's safety is your number one priority. You want to know that whichever bottle warmer you choose for your baby, it will warm the milk to a safe temperature while preserving the nutrients of breast milk.
No bottle warmer should heat milk to 45 degrees or it could burn your baby's mouth and throat. And as a parent giving breastmilk to your baby, you'll want to find a bottle warmer that you know can heat milk to the perfect temperature of 37 degrees, because that's the temperature at which breast milk comes from your body.

Heating method – There are two main types of warming methods, as well as other methods you may see with portable bottle warmers.
"Steam Heat" Technology – This method is generally faster but may not heat liquids evenly. If you choose this type of bottle warmer, pay attention to how it works and read reviews from other parents to make sure it's safe and meets your baby's needs.
Water bath method - Although slower, this method is more consistent. When heating breast milk, you must be very careful that it never overheats, which can lead to the destruction of nutrients. A bain-marie heater may therefore be the best choice.
Portable Bottle Warmer Methods - The warming method is a bit more difficult to perfect. The creators had to get a little more creative to come up with a way to warm up breast milk on the go. Reliability can sometimes be an issue, but that's not the case with our Izybaby travel bottle warmer.
Warming efficiency – Ensure you choose a warmer that you know can heat your baby's milk to the exact temperature you need each time.
Easy use – Pay attention to how long it will take, to warm your baby's bottle. You want something really easy to use!
Portability– There are many reliable electric bottle warmers that require an outlet to operate. Since most of your time will be spent feeding your baby at home, this can be a great choice. But at some point, you'll want to be able to get out of the house with your little one. The Izybaby portable bottle warmer lets you go out, without having to be tied down with a cord.
Adjusting – Last but not least, make sure the bottle you like to use with your baby is compatible with the bottle warmer you choose.
Who knew there were so many things to keep in mind, while buying your bottle warmer?!
A focus on the travel bottle warmer
When it comes to bottle warmers, you'll have a lot of choice. Indeed, there are hundreds of models available on the market, so many, that it can be difficult to make a choice.
The main advantage of the travel bottle warmer is that it can be carried anywhere. The Izybaby bottle warmer fits in any diaper bag and since it does not require a power outlet to operate, it is practical.
But it is an advantage that can also be enjoyed at home. You no longer have to leave the bottle warmer in the kitchen. You can place it near you, to always have it at hand whether in the living room or in your bedroom.
So it can save you from having to buy a bottle warmer for home and one when you go out or go on a trip.
How to Warm Breast Milk
There are specific guidelines you will need to follow for warming your baby's breast milk. This will ensure that breastmilk is given at a safe temperature while preserving all of those valuable nutrients..

Here's what to keep in mind to ensure safety and quality standards:


Always begin the bottle warming process with fresh/chilled breast milk, a clean bottle and washed hands. (Frozen breast milk can be thawed and then used in a bottle warmer)
The ideal temperature for a bottle of warmed breast milk is around 37 degrees, as this mimics a breastfeeding experience. 40 degrees is the maximum temperature you should warm breast milk to. Although you can safely warm liquids for your baby up to 45 degrees, anything over 40 degrees will start to break down the unique nutrients, which can be found in breast milk.
Warming up breast milk is now child's play
As we have just seen, heating breast milk is not that complicated. When you have the right method and the right equipment, it becomes easy.
Of course, at first, you may be a little lost, but rest assured, many parents have already been there.